Last week was definitely birthday week around here. Corey's Mom turned 50 and Chuck turned 26 :) The first part of the week I was working like crazy to get a slideshow put together and also helping Nicole put together a fun digi photo book for Chuck. If you're out there somewhere Grandpa Willes I love you and owe you tons for sending me all of those great pics! Here's my mother-in-law that looks more like 40 than 50 and my bro-in-law Ryan.
I made this pic for Chuck just to be funny: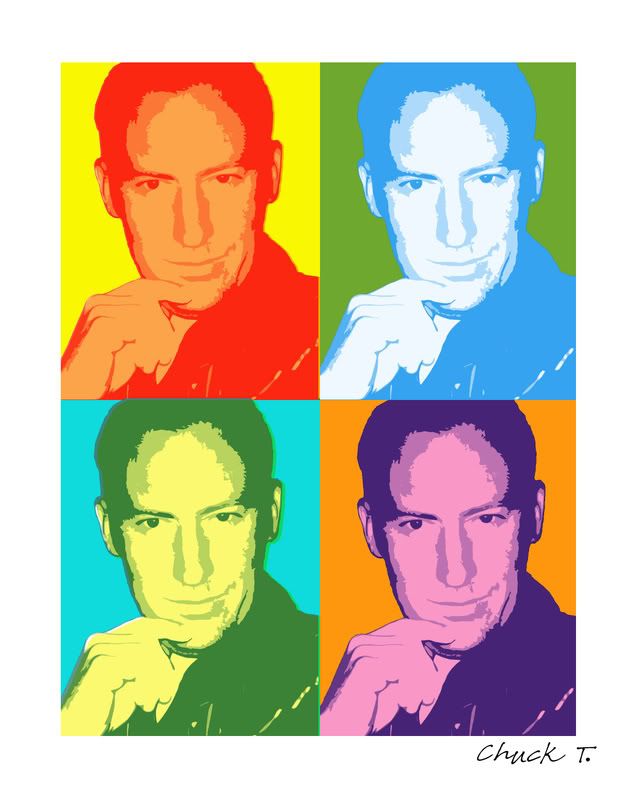 I also got to meet up with
Ange
and
Ging
at Fredricos which I wish I could do every week. It went by way too fast, but that's okay. We chatted about
Twilight
, and digital stuff. Today Ginger's cutting my mop of hair so that I can lose the ponytail look!!! Here's a picture of us and yes I am smiling way too big and need to get some new contacts. Also our adorable super sweet children that sat just like that while we ate lunch and talked (lol, just kidding. they were all over the place, but we were sitting outside so it was good).
That's about it. There was also some cleaning and dejunking mixed in there, but no pictures and it definitely isn't something I want to expound on. I did a bit of sewing and actually made myself a skirt that I wore to church yesterday! The other sewing was for my
Etsy shop
. Hopefully that will be full of stuff soon.
Have a great week! xoxo until next time :)