So life has been pretty quiet lately (except for Kate's screams) which is how I like it mostly. We have some fun colds hanging around and two baby teeth poking up through baby gums, but that's about all that's new. Have I mentioned that Kate pulls herself up to everything now and does the side walk across them. I've caught her letting go and standing, but she has no interest in walking. When I try to get her to walk her legs turn to jello.
After talking with my sister-in-law
Holly
yesterday I got the urge to start crocheting again :) She steered me towards
this
cute pattern and I made it this morning for Grace. I also bought
this
and
this
:)
That's about all the excitement that's going on around here. Today Grace celebrated the 100th day of school :) Good times. Maybe I'll make a video next time to post for you if it doesn't frighten you to see me in motion :) Talk to you soon.
xoxo until next time.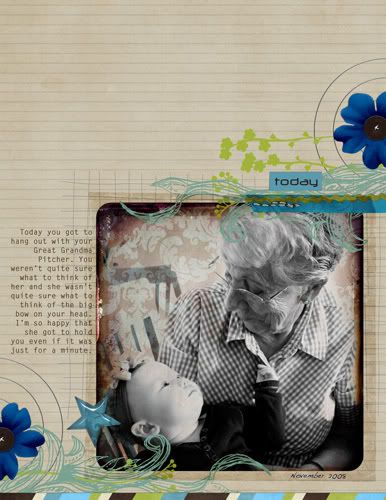 credits